MatchMe
MatchMe is the trusted provider of online tutoring services. The company helps students clear their doubts by scheduling classes with qualified teachers. The educational sector has been severely affected due to the lockdown. The pandemic has led to the shutting down of schools, colleges, and other educational institutes. Parents are continuously looking for ways to make kids gain knowledge. And on-demand tutor applications have revolutionized how students learn. The eLearning trend is at its peak nowadays.
While there are a lot of tutoring apps available, most of them are not as interactive and feature-rich as they should be. And founders of MatchMe were looking to develop a sustainable digital platform that could become a one-stop solution for students and teachers.
Team set up for MatchMe

Software Architect

Business Analyst

CEO

CTO

Head of PMO

Project Managers

Stakeholder ( Dev Team )

Back-end Developers

UI/UX Designers

Front-end Developers

QA
Project Description
MatchMe is a well-synchronized combination of a student app, tutor app, and an admin panel. Our team did thorough market research to determine the ongoing trends and best practices. We gathered details related to the most preferred pattern of online teaching, customer preferences, and competitor strategies. As a result, we developed a platform that connects teachers and students all over the world and provides tools for engaging learning. It allows students to connect with tutors 24/7. They can compare qualifications, hourly rates, and reviews to find the right expert. Each session is easily billed with payment integrations. Apart from delivering the learning benefits, this app has been embraced by the tutors as well. With the help of this app, they can explore more teaching opportunities and earn a good income.
Web screens
MatchMe makes connection between students and teachers easier. Connect students to teachers based on their needs through virtual applications or face to face meetings.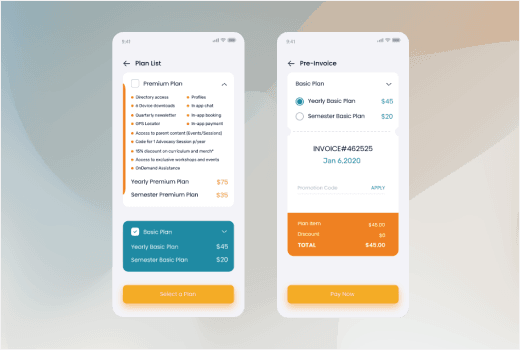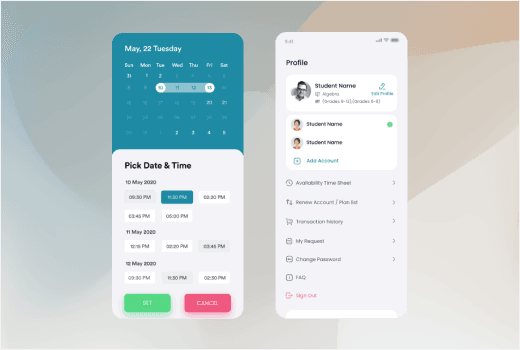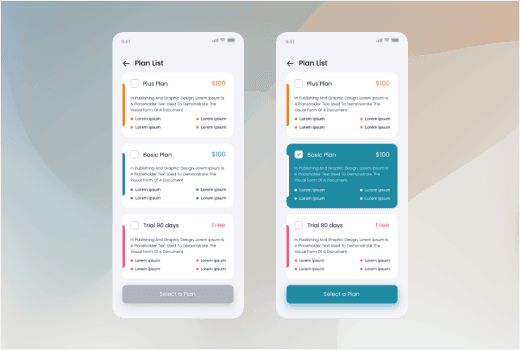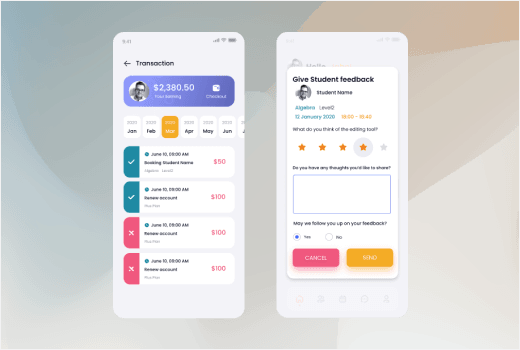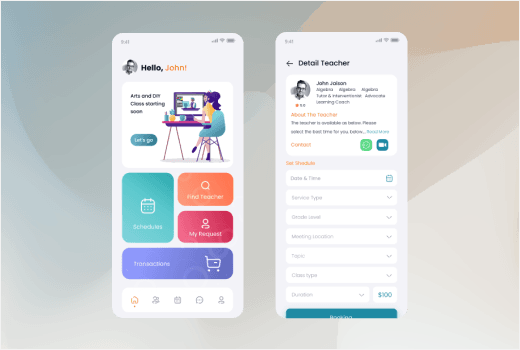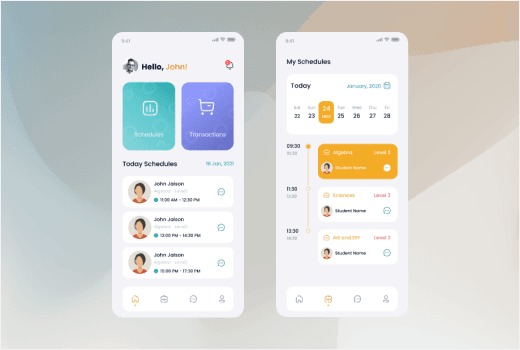 Our reviews on
We have received these ratings on Clutch
WebcentriQ Reviews
5.0
5.0
"The most impressive aspect about WebcentrIQ was their quality of work and what they delivered."
5.0
"They were quick at understanding our requirements."
5.0
"Their desire to get everything done correctly was impressive."
5.0
"One thing I really like about WebcentrIQ is that they treat every product as though it were their own."
5.0
"They completed the project two weeks sooner than I expected, which was huge for me."
5.0
"They're just a good, solid provider."