Team set up for iBroadcast

Software Architect

Business Analyst

Back-end Developers

Front-end Developers
Project Description
We have created a design that has a nice balance of movement, fun, clean and easy to navigate. It highlight the application and engages users to take an action. We have increased conversion and make an impression of high-value site.
Web screens
iBroadcast is a home for your music collection. Whether you have 10 songs or 10k songs, it doesn't matter, your library belongs here.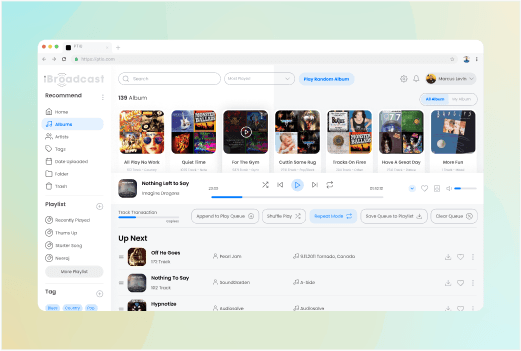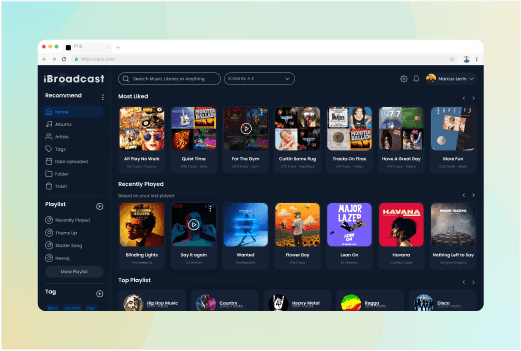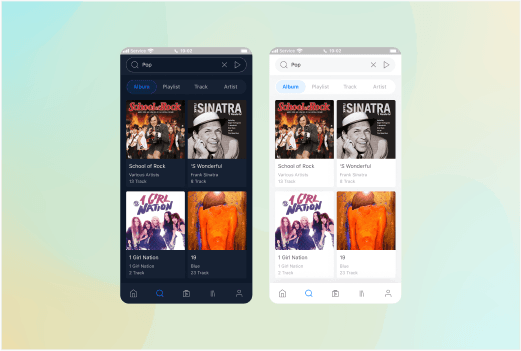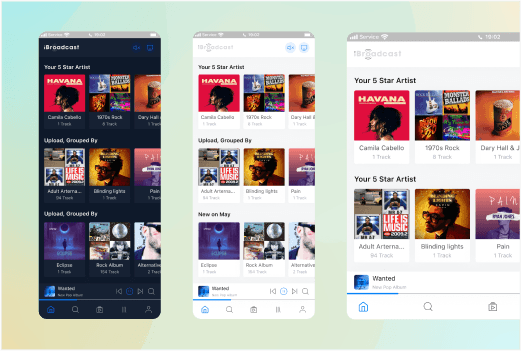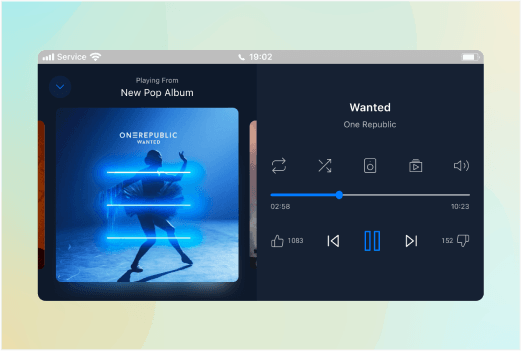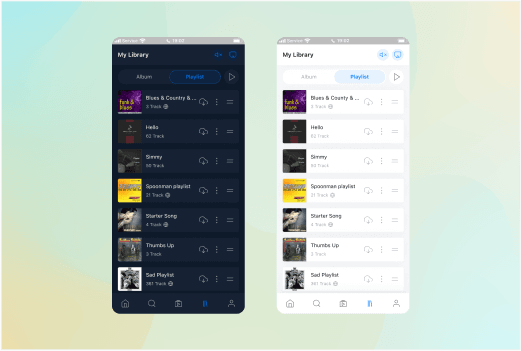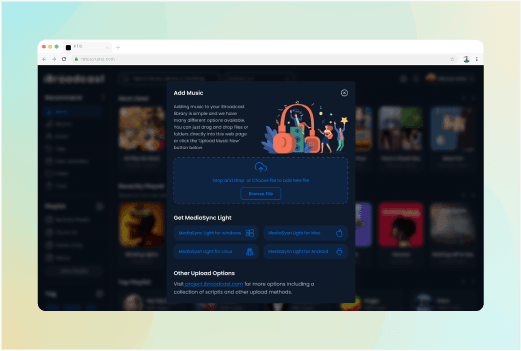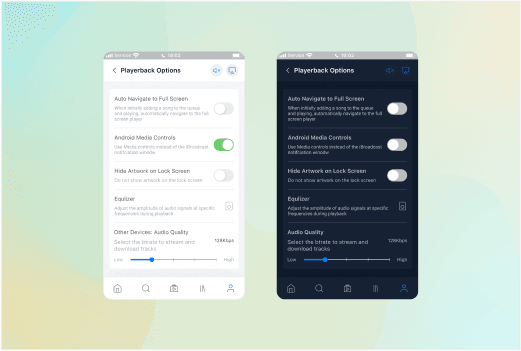 Our reviews on
We have received these ratings on Clutch
WebcentriQ Reviews
5.0
5.0
"The most impressive aspect about WebcentrIQ was their quality of work and what they delivered."
Co-founder & CEO, Odora LLC
5.0
"They were quick at understanding our requirements."
CEO, Financial Services Startup
5.0
"Their desire to get everything done correctly was impressive."
5.0
"One thing I really like about WebcentrIQ is that they treat every product as though it were their own."
CEO, Legacy Cruises and Events
5.0
"They completed the project two weeks sooner than I expected, which was huge for me."
CEO, Customer Loyalty Program
5.0
"They're just a good, solid provider."