PantryOn
PantryOn is a useful, no-nonsense app built to simplify your grocery shopping process, minimize time spent grocery shopping, and maximize time spent doing something you truly enjoy. Many of us tend to forget what we need to buy as soon as we enter the supermarket. People are tired of multiple trips to the grocery stores after a long day at work. Founders of PantryOn decided to create a one-of-a-kind high-tech kitchen solution for pantry management - app-enabled smart shelves that would allow users to monitor frequently consumed household items straight from their mobile devices.
Team set up for PantryOn

Software Architect

Business Analyst

CEO

CTO

Head of PMO

Project Managers

Stakeholder ( Dev Team )

Back-end Developers

UI/UX Designers

Front-end Developers

QA
Project Description
PantryOn app is the first of its kind household inventory manager and shopping concierge. It's a part of PantryOn system that uses weight monitoring technology to let its user know exactly how much of an item they have in their pantry. A high-tech shelf communicates with the app on a smartphone, making it easy to make purchasing decisions. An associated mobile app enables real-time viewing and management of goods. It's capable of generating shopping lists with an in-app purchase option. This process is fully automated.
Swift
Kotlin
Nest JS
CI/CD
Design Patterns
NODE.JS
CQRS
Socket.io
SOLID
DOCKER
Docker Compose
AWS
mariadb
Web screens
PantryOn is an useful app built to simplify your grocery shopping process.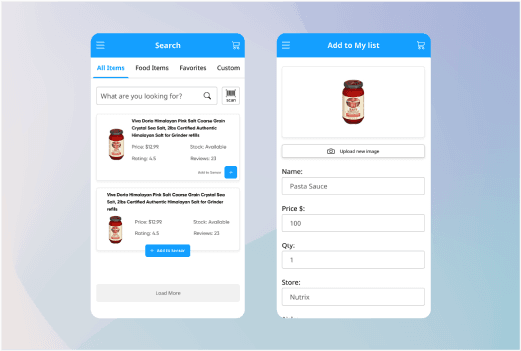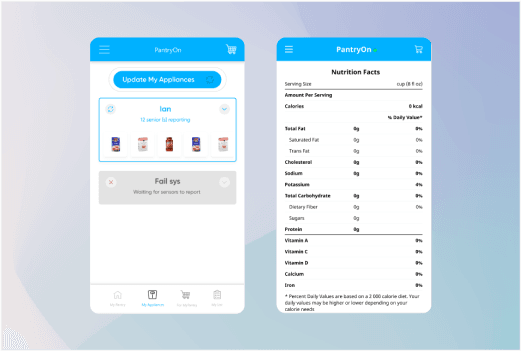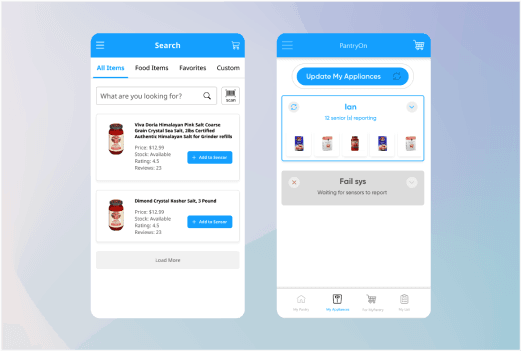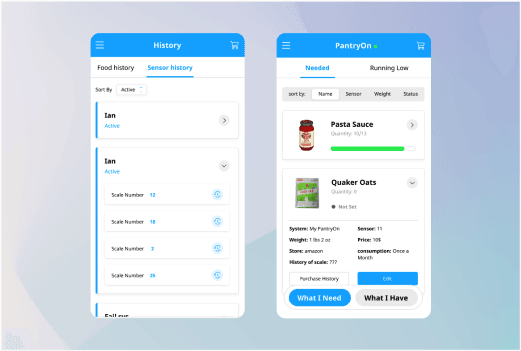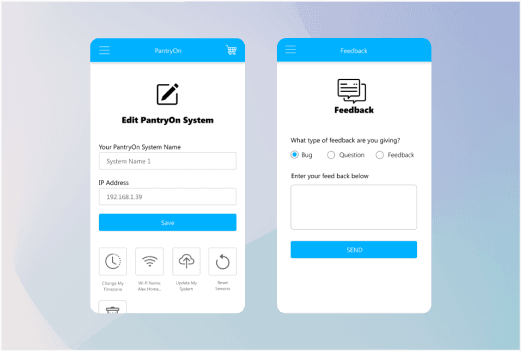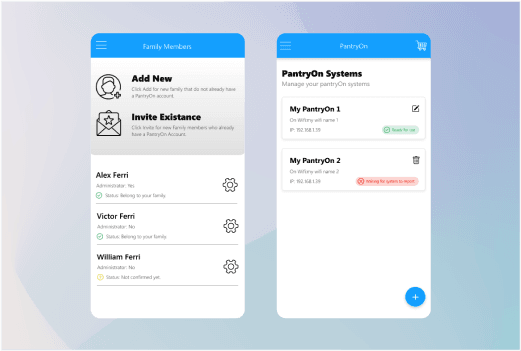 Our reviews on
We have received these ratings on Clutch
WebcentriQ Reviews
5.0
5.0
"The most impressive aspect about WebcentrIQ was their quality of work and what they delivered."
5.0
"They were quick at understanding our requirements."
5.0
"Their desire to get everything done correctly was impressive."
5.0
"One thing I really like about WebcentrIQ is that they treat every product as though it were their own."
5.0
"They completed the project two weeks sooner than I expected, which was huge for me."
5.0
"They're just a good, solid provider."